Tenuta Matilde Zasso is one of the largest and most interesting oenological realities in the Phlegraean area. A winery with a three-generation long wine tradition and the only one in Pozzuoli that produces the Doc wines of the Campi Flegrei
We are at the end of the 19th century, when the grandfather, Michele Vicidomini, inspired by the love for his land and the charm of the great wines of the Phlegraean Fields, begins his business at Monte di Procida, where he produces small quantities of wine for the family, using traditional processing methods and sells the wine in "quartaruli".
But it is in 1958 that the son, Salvatore Vicidomini with his wife Matilde, wanting to continue the family tradition, moves the headquarters to Pozzuoli near the Solfatara volcano and not only sell the wine, but begin to bottle it, transforming a passion into a large company.
They founded the 'Tenuta Matilde Zasso' farm.
The first bottling machines arrive, and then gradually come to the use of new technologies for winemaking.
In 1994, following the recognition of the DOC (controlled designation of origin) for Falanghina and Piedirosso, the production of the Campi Flegrei Doc wines started and there was a new expansion of the company with the acquisition of new vines.
Today the company is managed with professionalism and with respect for tradition by the Vicidomini family, by the 5 sons of Salvatore and Matilde, each of whom deals with a specific sector of the company, from viticulture to pressing, from aging to bottling, from distribution to marketing:
Francesco, administrative manager
Luca, responsible for marketing and public relations
Marco, oenologist
Michele takes care of the winemaking and bottling phases
Assunta, responsible with Luca for marketing and advertising.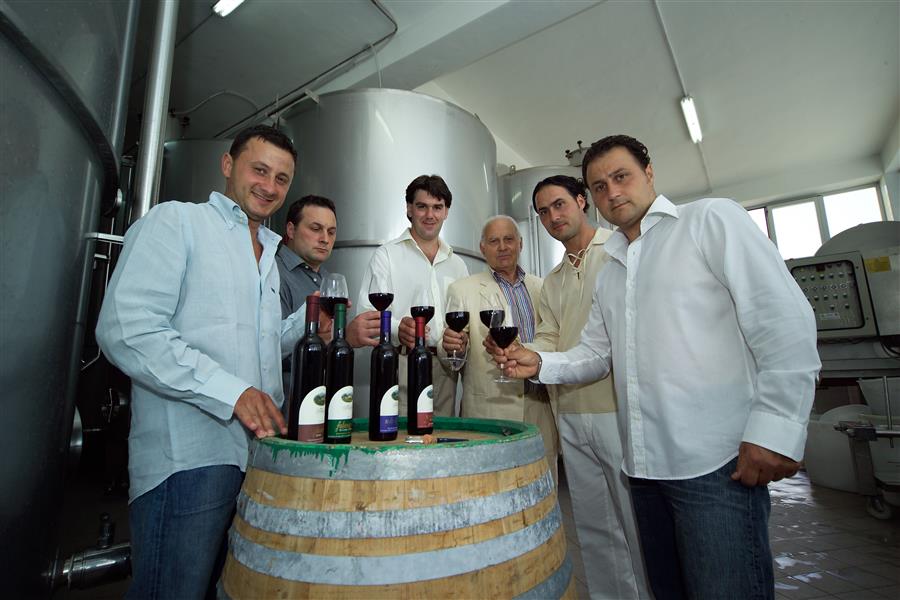 The Sommelier Michelangelo Russo, who has been an integral part of the staff and of the Vicidomini family for some years, is in charge of Communication and Events, including trade fairs.
Although the company is linked to tradition both in terms of cultivation methods and the processing of native vines, its main objective is technological innovation, expansion and quality improvement of the product.
And it is precisely from the encounter between tradition and innovation that the "noble" wines of Campi Flegrei are born: Falanghina and Piedirosso that the ancient Greeks already knew and appreciated.
Headquarters
Tenuta Matilde Zasso is located in Cuma, in the heart of the Phlegraean Fields and is one of the most representative production companies in the Phlegraean area both for its expertise in the wine sector and for the technologies used.

The new headquarters, in Pozzuoli, is now completely renovated and covers an area of approximately 5800 square meters, of which 3000 are reserved for the areas dedicated to winemaking, bottling, the Cellar and the Enoteca, a refined and welcoming environment for the sale of products and for the organization of tasting moments.